Amy became interested in natural medicine as a part of her mid-life transition – she wanted to become more proactive with her health and wellbeing so she could age gracefully and continue to live an active and fulfilling life!   She turned to a naturopathic doctor to guide her on that journey and quickly became an advocate for natural medicine.
While living in Central America, Amy had the opportunity to learn from a highly respected Maya Traditional Healer.  She documented and researched over 75 medicinal plants in the Masawal Maya Medicine Garden.  During this period, she became fascinated with traditional medicine as a system of care in developing countries.
Her quest to learn more about botanical medicine led Amy to David Winston, internationally respected Herbalist and Ethnobotanist.  She spent four years formalizing her education under his guidance and mentorship, completing the two-year clinical herbalist training in 2016 and an additional two years of graduate therapeutics in 2019. She is an Associate Member of the American Herbalists Guild.
Amy brings her passion and expertise in herbal medicine to her clinical practice, VitalityNow, where her purpose is to awaken in you the healing power of plants!
In her free time, you can find Amy outdoors – enjoying her grandchildren, on the pickleball court, hiking local trails, or on the golf course surrounded by our beautiful desert flora and fauna.
Amy with Maya Traditional Herbalist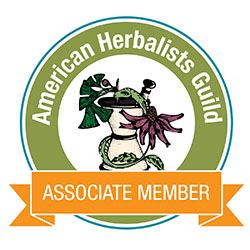 CONNECT
If you are interested in working with Amy to improve your health and wellbeing, please complete the form and you will be contacted within 24 hours.*
CONSULTATIONS
Secure video and phone consultations are conducted by computer, tablet or mobile device.
In-person consultations are available depending on your geographic location. For more information, submit your inquiry.
*When you compose your message, please keep in mind that email communications delivered over the internet are not secure. The purpose of this communication is to serve as an introduction and isn't intended to provide an herbal consultation. All communications with active clients are conducted using a secure HIPPA compliant client portal.